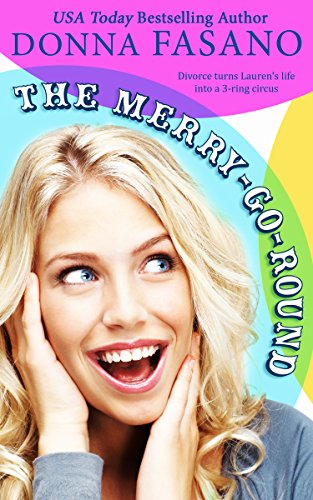 The Merry-Go-Round : Donna Fasano
The Merry-Go-Round
When 38-year-old attorney Lauren Flynn shows up in court, it's usually to defend a client, but now she's ending her marriage to a man whose mistakes have cost her far too much: her nest egg (paying someone else's debts is grating), her freedom (her web-surfing, hypochondriac father is moving back in with her) and her heart (which was broken by deception and lies).
Little does she know that she'll be awarded a small piece of swampland and a dilapidated merry-go-round.
Although she's momentarily delighted by the circus animals, Lauren is far too sensible to get entangled by enchantment. She quickly learns that the carousel animals are worth a mint, so she rolls up her sleeves and gets to work.
Maybe while refurbishing the circus menagerie she can restore some semblance of normalcy to her existence. Or will the merry-go-round cause her to make a mistake or two of her own and teach her lessons she didn't even know she needed to learn before bringing her right back around to where she started?
One thing is certain; Lauren discovers that, when she's willing to open her heart to love and forgiveness, life never fails to offer a wild ride.
Book Links
Website
Facebook
Twitter
Amazon Author Page
On Amazon
More Great Reads: