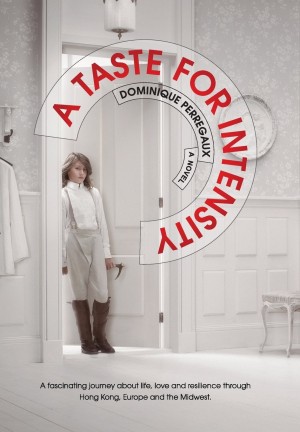 A Taste For Intensity : Dominique Perregaux
A Taste For Intensity
When Swiss art dealer Hector P. meets American Midwestern Elizabeth Bennet in Hong Kong, he senses there is a unique emotional bond between them. The beginning of their relationship is intense and Romanesque. Yet, unbeknown to each other, behind the infatuation and anticipations, they are both holding secrets. The weight of these secrets and the high expectations in each other are the grounds for a formidable adventure to the depth of the human soul.
"Writing the tragedy that I underwent, I transform my sufferings into a beautiful thing. In making you smile, I take control over my own suffering and I transform my destiny into a story. Here we are. It happened to me. I have been wounded. But I do not want to continue my life with it; to be subject to my past. Only one event can provoke death, a little is needed. But when we come back to life, when we are born a second time and that the hidden area of memories emerges, the fatal event becomes holy as it personifies the instance of the metamorphosis, the magic wand, that shows us that there was a before and there will be an after."
A Taste for Intensity is a universal novel that uncompromisingly confronts us with fear, courage, love and our capacity to find resilient resources when challenged by traumatic experiences.
Book Links
Facebook
Twitter
Goodreads
Amazon Author Page
On Amazon
More Great Reads: