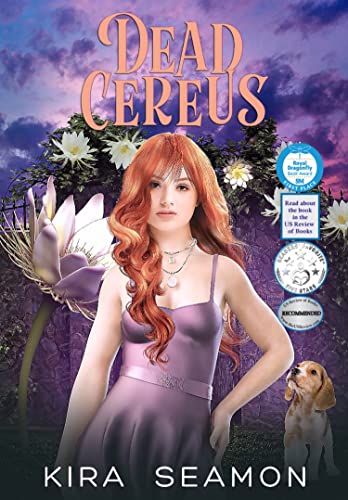 Dead Cereus : Kira Seamon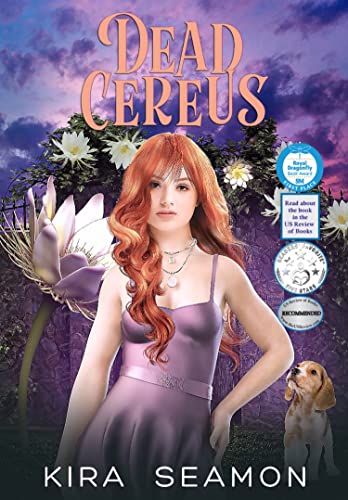 Holy holly berries! Holly Jackson creates shenanigans on the Olympic level. This mischievous charmer has found herself in many strange messes, but this one takes the carrot cake!
When the rare night-blooming cereus plant is scheduled to open its petals at Shellesby College's Night Lights Gala, Holly is there-and so is a killer. Events unfold that not only place her scholarship on the line, but also her life…and that of her rival. Holly finds herself racing the clock to save her arch-nemesis, secure her scholarship, and catch a murderer… if she can!
Filled with humor, breathtaking tropical plants, and foods that will make your stomach growl, this is an epic romance and a fantastic, unique mystery rolled into one hilarious story. With all the feels, this novel can't help but implant itself in your heart and grow into one of your favorite reads. Kira Seamon is the debut author with the killer imagination.
Dead Cereus earned FIRST PLACE in the Royal Dragonfly Book Awards in the romance category.
"Seamon is a master at creating atmospheric settings, and cozy mystery lovers will find it easy to fall under her spell. An appealing, witty heroine, a gem of a leading man, and well-constructed setting and plot make this one a must-read for both mystery lovers and fans of chick-lit literature. Readers will look forward to more of Holly and William's adventures." ~ The Prairies Book Review
"Human drama, individual struggles, love, secrets, and wit and romance abound, and the atmospheric setting and tight plotting keep the reader engrossed. Layered, nuanced plotting and engaging characters power a lighthearted, witty mystery. Seamon is an author to watch." ~ The BookView Review
"Interesting characterizations, humorous, multilayered plot twists, and an old-fashioned sweet romance make this book an appealing read for romance and mystery enthusiasts, who will undoubtedly want to see more work from this debut author." ~ RECOMMENDED by the US Review of Books
Book Links
Website (author)
Website (book)
Facebook
Twitter
Instagram
Amazon Author Page
On Amazon
More Great Reads: