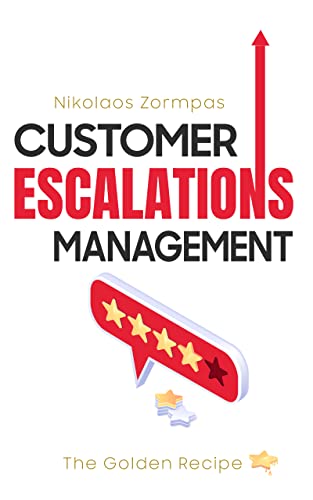 Customer Escalations Management: The Golden Recipe : Nikolaos Zormpas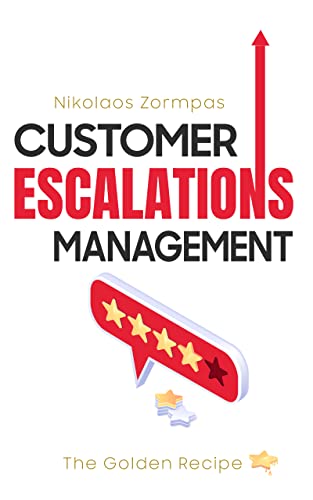 No one likes complaints, especially from customers. When customers complain, that usually means extra work for your employees who then have to find solutions for them. And when those complaints escalate, it's considered a failure and a major headache for management in the company to deal with.
What if we look at these complaints differently by seeing them as opportunities instead of problems?
When customers attempt to raise an issue with your business, they're giving you a chance to make it up to them instead of just taking their business elsewhere.
It's also a chance for your company to learn what areas in your business may be problematic and need fixing.
You should still aim to avoid escalations; nevertheless, your attitude toward them should make all the difference.
When customers complain to you, it's best to listen and take it seriously, and when grievances escalate, the response from the business is even more crucial.
Escalations mean that your first line of interaction was not enough, and most likely, the customer will be unhappy at this stage. How you deal with these escalations could determine whether a customer stays with your company.
Your company needs to be prepared to handle customer escalations in a way that will ensure customer satisfaction and retention.
In Customer Escalations Management: The Golden Recipe, you will discover:
How to handle customer complaints and escalations seamlessly throughout your company to ensure no cases get dropped.
A simple way to reduce escalations without ignoring customer complaints.
Why customer escalations can be a boon to your company, and how you can use this to your advantage.
How to enable your customer-interacting employees to determine which issues need to be escalated and which can be resolved at their level.
Valuable information to know about your customers to equip you to better respond to their needs.
How a company's leaders can significantly improve customer relations, even without being involved in day-to-day customer interaction.
The 8 phrases and words you should never use when dealing with complaints to avoid further aggravating your customers.
How to strengthen your relationships with customers, even if you're unable to meet them face-to-face.
The above points are just a sample of what you'll learn from Customer Escalations Management.
Customer interaction is a specialized job. No company can compete without being top-notch in this area. By applying the golden recipe from this book, you can take customer interaction to the next level. Customers who see that you care and are professional will definitely come back.
Regardless of how big or small your company is, having a customer escalations management system in place is essential in any business.
All businesses will inevitably encounter problems that won't have a straightforward resolution. There will be a need for more experienced or knowledgeable people to step in.
If you want to provide your clients with great customer service, your company has to be prepared for the most unexpected situations.
By preparing your organization to manage customer complaints and escalations—for any and all types of situations—you'll be able to resolve issues smoothly and painlessly; essentially, you'll keep your customers happy.
If you want to reduce stress, frustration, and dissatisfaction for your customers (and your employees), then grab your copy now on Amazon!
Book Links
Website
Linkedin
Amazon Author Page
On Amazon
More Great Reads: