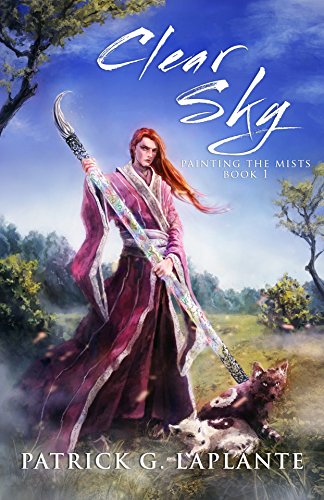 Clear Sky : Patrick G. Laplante
Clear Sky: Book 1 of Painting the Mists
Du Cha Ming was a normal person. Going with the flow, never making any real decisions. But then as Cha Ming begins to question his place in the universe, a fateful encounter gives him another chance at life. A chance that takes him to a place where he can make his own destiny.
Reborn in an ancient land filled with demons, devils, and angels, Cha Ming finds himself facing challenges he never imagined. He soon discovers that only the powerful get to make choices, and the rest don't get a say at all.
Prior to his mysterious rebirth, he was left with a riddle, one that will change his life, for better or for worse. But who left this riddle? And why was he sent here?
Cha Ming sets out to find the answers, because if he doesn't, he may lose himself and everything he holds dear.
Book Links
Facebook
Twitter
Amazon Author Page
On Amazon
More Great Reads: