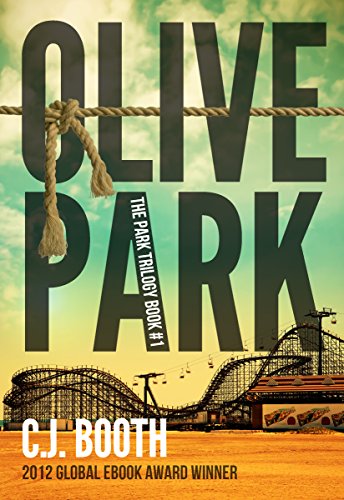 Olive Park
A picture in a black frame…
Two quarters clutched in a dead child's hand…
A knotted rope…
The OLIVE PARK Murders
1997 – Olive Park, California – the bodies of three children are found buried in shallow graves, brutally murdered. One of the most intensive investigations in California history fails to find any trace of the killer and the case goes cold.
15 years later – the newly formed Ongoing Investigation Division, charged with closing cold cases, is handed as its very first case – the unsolved Olive Park Murders.
Detectives Stan Wyld and Jake Steiner, together with assistant Mallory Dimante, are stunned when their examination of the original burial site turns up one chilling piece of evidence that proves Olive Park is no longer just a cold case about three dead children.
The truth is much worse.
For the twisted killer of Olive Park has never stopped and has already chosen its next victim.
Their heart-pounding race to save the next child ends in a page-turning climax deep in the moonlit woods of Olive Park.
Mystery-thriller OLIVE PARK was awarded BEST Mystery at the 2012 Global E-Book awards, Named one of the Top 5 Mysteries of 2012 by the Reader's Favorite Awards, and received a Bronze Award in Popular Fiction at the 2012 E-Lit Awards.
Book Links
Website
Facebook
Amazon Author Page
On Amazon
More Great Reads: