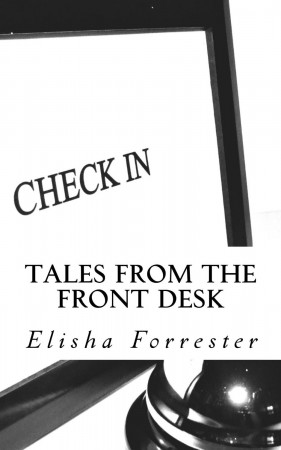 Tales from the Front Desk : Elisha Forrester
Tales from the Front Desk
What do dialing 911 over laundry, being a "victim" of a dog's leg-lifting, watching someone undressing in public, or witnessing an event that feels as if you are in a movie have in common? In this case, it probably means you work at the front desk of a hotel!
Perfect reading for travelers, hospitality/tourism workers, or adults seeking a few "What in the world?" stories, Tales from the Front Desk tells the many stories of what hotel front desk clerks really experience.
Along with stories of the rude, crude, outrageous, and flat-out odd, readers can view tips for reserving rooms and making their stays enjoyable. Even in a small town, the stories never seem to end. Written by a front desk clerk and inspired by real people and real events, this is a book that should not be overlooked by anyone seeking a good laugh.
Book Links
Twitter
Amazon Author Page
On Amazon
More Great Reads: