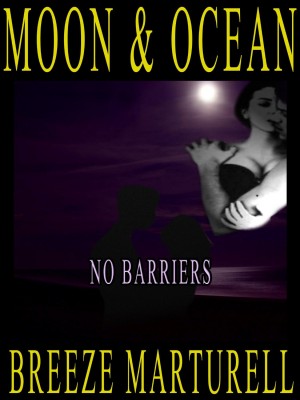 Moon & Ocean – No Barriers : Breeze Marturell
Moon & Ocean – No Barriers
PJ is a proud member of the gay community of the city: Director of the District Art Gallery, self confident and possessive man. In the most casual way, he met Brigitte, a school teacher who enjoys the nightlife without concern.
The unusual encounter will let them emotionally engaged. The initial attraction confuses PJ but it does not mean that he will give up. Brigitte knows that she is playing with fire and has high possibilities of being hurt. Her efforts to walk away from this relationship that only can give her frustration are useless.
They have no alternative but to explore this attraction in the middle of a society that is not ready to accept them. In a city near the sea, in the middle of anonymity, arises this story about the complexity of an out-of-common relationship. A gay man. A straight woman. It is just absurd.
But despite society, reason and even themselves, their love survives and remains almost intact across a journey of self knowledge, overcoming discrimination and, at the end, the evolution of their souls. They will discover that nothing is predetermined by the rules and that barriers are useless when an authentic feeling is burning their hearts.
Book Links
Website
Facebook
Twitter
Goodreads
On Amazon
More Great Reads: