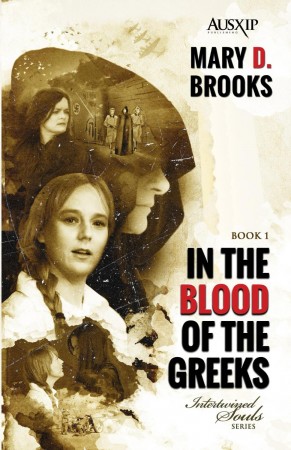 In The Blood Of The Greeks : Mary D. Brooks

In The Blood Of The Greeks (Intertwined Souls Series, Book 1)
Historical Lesbian Romance in War Ravaged Greece
Secrets. Passion. Destiny.
In the Blood of the Greeks is set against the backdrop of World War II.
The novel begins in a most troublesome period of human history, where subjugated by the might of Nazi Germany, two women meet under extraordinary circumstances.
This is the story of Eva Muller, the daughter of a German Major, in command of the occupying force in Larissa, Greece in 1942. Through the intervention of the village priest she meets Zoe Lambros, a young Greek woman with vengeance in her heart and a faith in God that has been shattered by the death of her family.
Eva and Zoe must work together and overcome their hatred for each other while facing down their own demons. Hatred turns to friendship as they find common ground while helping Jews escape from the Nazis.
Book Links
Website
Facebook
Twitter
Amazon Author Page
On Amazon
More Great Reads: