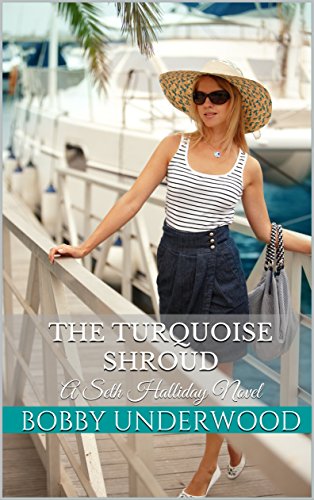 The Turquoise Shroud : Bobby Underwood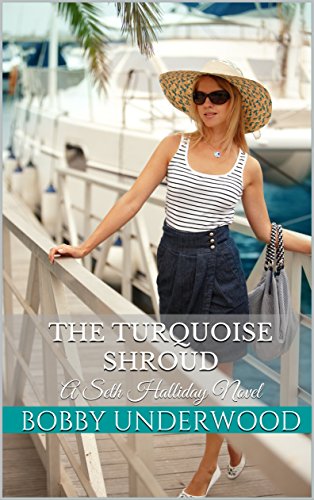 The Turquoise Shroud
From the creator of the unique, sensual, and thought-provoking Matt Ransom crime series set in the 22nd century, comes his latest creation, Seth Halliday, a tarnished white knight who metes out justice on his own terms in The Turquoise Shroud.
Seth is an ex Miami cop who shattered the image he once had of himself as one of the good guys and has been coming to terms with who he is now. Docking in Cozumel with his old pal, Harry, a drunk who knows more than a little about regret, the island paradise seems the perfect spot.
But when a young girl named Nancy walks into their lives only to be cruelly ripped away, Seth puts on the tarnished armor to find out who murdered her, and why. A couple of corrupt Mexican cops, a beautiful blonde reeling from a break-up, two competing drug suppliers from Miami, and a young woman without a future all figure into a tale more twisted than a snake on a bed of hot coals.
As Seth Halliday gets deeper and deeper into his quest to avenge Nancy's death, he begins to wonder if, as the proverb warns, he is digging two graves.
Book Links
Facebook
Goodreads
Amazon Author Page
On Amazon
More Great Reads: