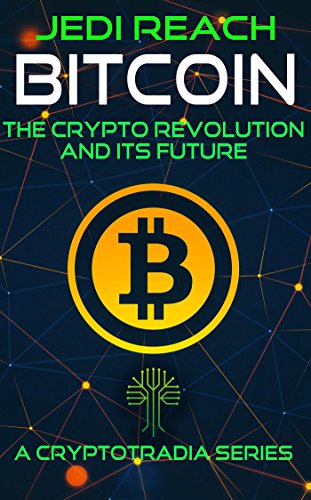 Bitcoin: The Crypto Revolution And Its Future : Jedi Reach
Bitcoin: The Crypto Revolution And Its Future
It's time to wake up and smell the coffee – welcome to the future of finance,and the future of technology at large.
Welcome to Bitcoin: The Crypto Revolution.
Since its inception, Bitcoin has been a controversial threat to traditional financial and legacy systems of various branches, but as the years have gone by, no one can deny that Bitcoin and the blockchain are here to stay. Children of this generation's society will look up and ask their parents, "Mom, dad, what on earth was cash?"
This is an insightful guide for both new and advanced traders, investors or anyone curious to learn about Bitcoin and Blockchain, and how to wisely utilize it to make better lives for themselves. You'll discover techniques, lessons learned, examples, and much more.
Book Links
Website
Twitter
Amazon Author Page
On Amazon
More Great Reads: