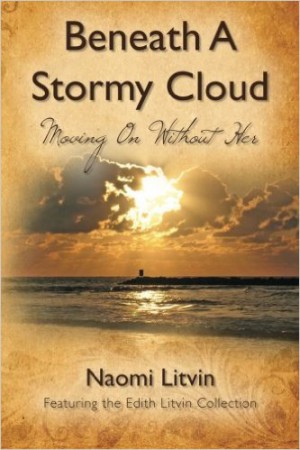 The stinging reality of the effects of the Holocaust on the second generation is illustrated as Naomi Litvin attempts reorientation to the world at large after losing her mother, a Romanian Holocaust survivor.
In her second book, Beneath A Stormy Cloud: Moving On Without Her Naomi Litvin knits a jigsaw-puzzle-like anthology of her mother's poetry with her own juxtaposing responses.
Within these pages, Naomi's thought-provoking commentary is a deeply personal struggle with her grief.
Edith was her mentor, heroine, and best friend. Mother and daughter share the stage in this creative, special slice of history.
The Masada Faktor and We Never Lost Hope by Naomi Litvin are also on Whizbuzz Books.
Book Links
Website
Amazon Author Page
On Amazon
Beneath A Stormy Cloud: Moving On Without Her : Naomi Litvin