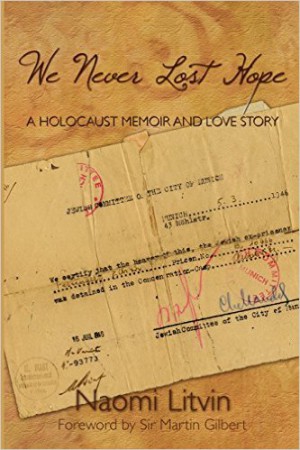 We Never Lost Hope : Naomi Litvin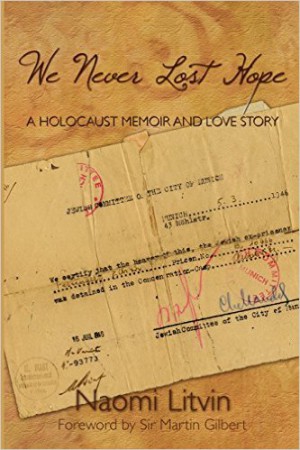 A Holocaust Memoir and Love Story
Five relatives narrate their harrowing World War II experiences in this family chronicle.
It could be said that rather than writing this affecting and effective book, Litvin sculpted it. Her breezy but vital narrative provides the shape and overall historical context for her family's story, but her relatives are the ones doing the real work. Using the first-person accounts of her parents, an aunt, an uncle and a friend of the family, the author offers a nuanced and multifaceted look at the plight of Jews in mid-20th century Eastern Europe.
From a small Angora farm in Satu-Mare, Romania, to the horrifying grounds of Auschwitz and finally, to a new life in America, the five distinct voices of Edith, Hilda, and Mendi Festinger, Nate Litvin and Kurt Meyers provide a powerful and intimate journey through one of mankind's darkest hours. Litvin does well not to mute her sources with an authoritative filter.
The book's undeniable authenticity comes from the life events retold by each narrator–while most historical texts offer one individual's take, We Never Lost Hope presents five survivors working through their memories.
Litvin augmented the book with photographs, news articles and other ephemera (telegrams, maps, etc.) that support the sense of intimacy and reality. Since some accounts can occasionally run long, it may have been helpful for Litvin to provide more editorial insight and direction. Still, the book is a soaring testament to the strength and adaptability of five remarkable people.
The Masada Faktor and Beneath A Stormy Cloud by Naomi Litvin are also on Whizbuzz Books.
Book Links
Website
Amazon Author Page
On Amazon
More Great Reads: