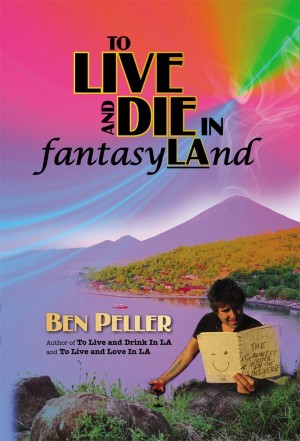 TO LIVE AND DIE IN fantasyLAnd : Ben Peller
TO LIVE AND DIE IN fantasyLAnd
In this final installment of the bestselling "TO LIVE" trilogy, Shawn Michals unfolds into a new guise, that of Rusty Loury, a former hero to millions who flees back to his homeland from Los Angeles and tries to bury his past not only as his persona as Shawn Michals but as a name he has never known. Yet a mysterious woman, Bina, locates him and coaxes him into the present, and in doing so forces him to find revolution, evolution, and aspects of himself previously thought lost and buried.
The unfolding events affect not only Rusty Loury, but also the island upon which he knows as a once familiar home now grown foreign. Still, with Bina guiding him he is called upon to lead the island's population, and must find within himself the will to launch a surge of action against not only the powers that are stifling the freedoms of the island's inhabitants but his own personal freedom to choose.
This is a battle that has been waged across centuries and civilizations, fueled into countless tales. Yet this latest chapter will take place on uncharted territory, on an island that Rusty has spent pieces of his life as both a hero and a recluse, a conqueror and one who flees.
How will he choose to finalize this latest puzzle? Either path leads to an engagement of this fantastical reality we share.
Open this book. It's a risk worth taking.
Book Links
Goodreads
Twitter
Google+
On Amazon
More Great Reads: