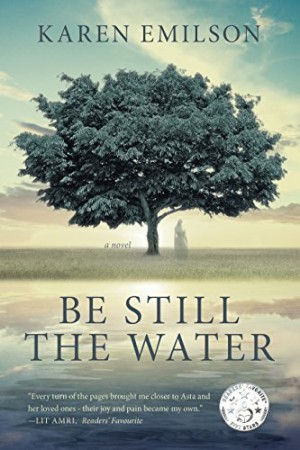 Be Still the Water : Karen Emilson
Be Still the Water
An emotional, slow-burning story of family love and sacrifice, of secrets revealed and promises broken.
Set in 1906 along the unspoiled shores of Lake Manitoba, "Be Still the Water" brings us into the fold of the Gudmundsson Family—immigrants determined to begin life anew in the Icelandic farming and fishing community of Siglunes.
At the heart of the novel is dutiful Asta, the middle daughter who lives in the shadow of her siblings— fiery Signy, headstrong Leifur and sweet, naive Freyja.
When Freyja goes missing, Asta embarks on a quest to bring her sister home. She tells the family's story some seventy years later, while on her deathbed, finally discovering the truth of what happened on those fateful days that set the course for her life and the lives of everyone she loved.
Book Links
Facebook
Twitter
Pinterest
Amazon Author Page
On Amazon
More Great Reads: