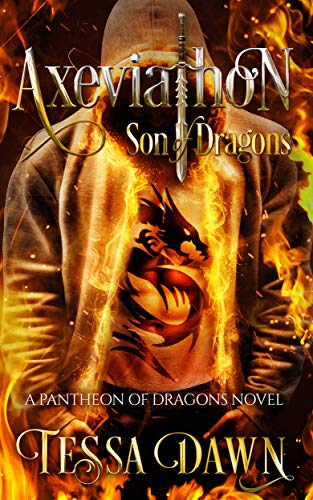 Axeviathon: Son of Dragons : Tessa Dawn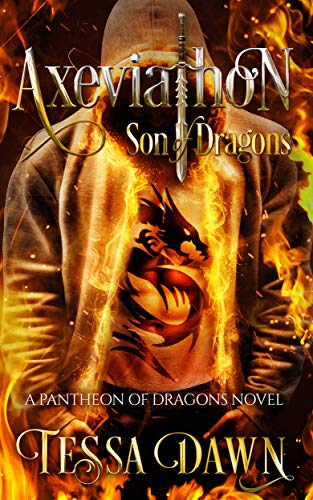 As an immortal mercenary and all-around badass, Axeviathon Saphyrius has spent the last two centuries in service to a fearsome dragon lord, while biding his time awaiting his fated female – the one woman he is destined to claim and love.
He never expected to be cast into a nightmare fraught with shadow-walkers, sin-eaters, and lethal pagan enemies – he never expected his chosen mate to be up to her eyeballs in the same malevolent cult or to be used as an unwitting pawn in an epochs-old rivalry. So when his amulet heats up and her eyes turn sapphire blue, he knows he is in for a wild ride. This won't be an ordinary claiming.
Amber Carpenter's life may as well have been cursed. From her rocky upbringing in the foster-care system to her terrifying abduction at age fifteen by a ruthless pack of thugs, she has learned to play the hand life deals her. And somewhere along the way, she has even made peace with her tragic fate.
When a gorgeous, yet savage warrior strolls up to her teller line in King's Castle Credit Union, Amber knows right away that something is wrong…
The way he looks at her…
The way he approaches her…
The fact that he already knows her name.
And his unnatural, hypnotic eyes—raven-black pupils surrounded by sapphire irises, a hidden fire blazing in their depths.
Amber knows he'll be back.
When the savage demands of a dragyri male collide with the tragic misfortune of a human woman's life, a race against time begins, and two very different worlds erupt into fire, passion, and devastation.
Book Links
Website
Facebook
Twitter
YouTube
Amazon Author Page
On Amazon
More Great Reads: