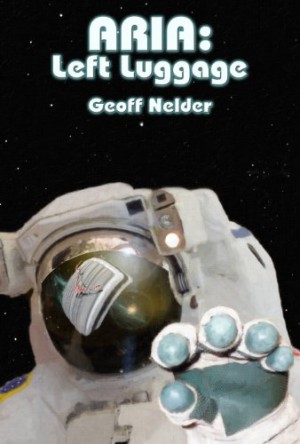 ARIA: Left Luggage : Geoff Nelder
ARIA: Left Luggage
A silvery case is found in the external struts of the International Space Station (ISS). It is opened on Earth releasing a virus that causes retrograde amnesia at the rate of a year's memory per week. No one is immune. It is tragic – as after a week or so people forget where their new homes and jobs are, and children lose speech, medicines are not produced.
Yet there is humour – who is that you wake up next to, and did you both make out? Ryder realizes what's going on in time to persuade a handful of professionals to barricade themselves in a remote Welsh valley. The uninfected crew of the ISS join them.
Can they survive intruders? This is a human disaster yet with romance, betrayal, survival, mystery and an exploration into what is so important in life it must be preserved.
ARIA: Left Luggage was voted the best SF novel of 2012 at the P&E Readers' Poll for its original concept & dynamic characters.
Book Links
Website
Blog
Facebook
Twitter
Amazon Author Page
On Amazon
More Great Reads: