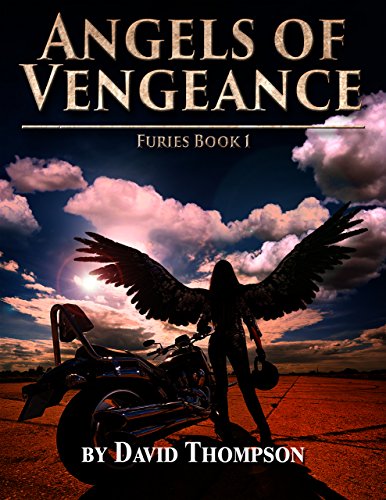 Angels of Vengeance: David Thompson
Angels of Vengeance: Furies Book 1
Angels of Vengeance is Book ONE of a three-part series.
The Furies are no myth: They are REAL.
The FURIES are Tisiphone, Alecto, and Megaera, sister goddesses who seek out those who've murdered family members and have escaped detection.
Dan Lanahan, a small-town detective, tracks a horrendous serial killer after his niece, Brianna, is found murdered, tied to a tree as a sacrifice to the demon Sorath: Her eyes are missing, her body and face have mysterious symbols carved into the flesh.
Suddenly immersed into the world of the Furies, Dan's on a collision course with Sorath: a primordial and powerful demon, a demon now unleashed in the mortal world, a demon determined to bring about Armageddon.
Book Links
Website
Facebook
Twitter
Amazon Author Page
On Amazon
More Great Reads: