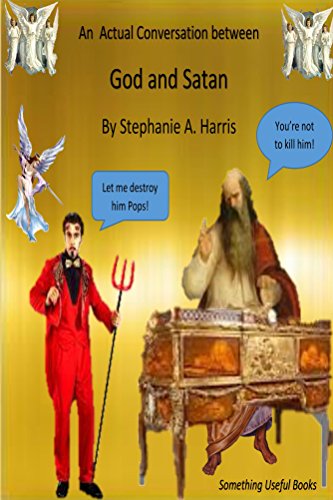 An actual conversation between God and Satan : Stephanie Harris
An actual conversation between God and Satan
Have you ever wondered how God and Satan communicates? Have you ever wondered how they actual talk to each other in real-time conversations? I'm talking, face to face conversations!
Do they say the love or hate each other? What do they say about us humans? How do they both empower, complain, punish or react to the sins we commit on earth?
This book will answer these questions and much more. It's a comedy, based on a true story that builds knowledge, wisdom and understanding, but will also bring you to tears and make you laugh.
Book Links
Amazon Author Page
On Amazon
More Great Reads: