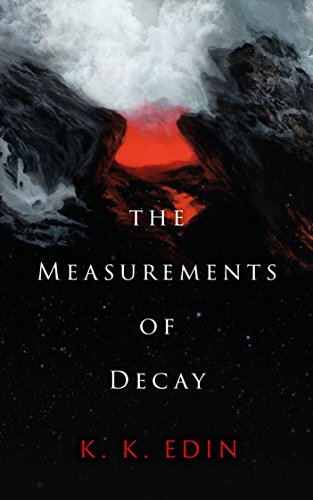 The Measurements of Decay : K. K. Edin
The Measurements of Decay
In the far future, Earth's nearby star systems have been colonized. Outfitted with a device that allows them to escape into hallucinations at will, people spend most of their time withdrawn into their own minds. Tikan Solstafir, a renegade who refuses the illusory life enjoyed by others, lives in self-imposed exile on a starship. When a mysterious enemy attacks the ship, Tikan embarks on a mission to destroy the galactic tyranny and liberate humanity from its own dreams.
Meanwhile, in the 21st Century, a disillusioned philosopher believes that humanity's collective misery originates in people's failure to communicate with others and make sense of the world. Growing increasingly misanthropic and monomaniacal, he proceeds on a hermetic quest to save humanity from itself, while also succumbing to his own moral decline.
As these stories intertwine, a young girl reappears through various epochs, fleeting through Ancient Greece, Medieval Norway, Bolshevik Russia, among others. Unbound by time, Sielle has formed few attachments. Eventually thrust into Tikan's world, she becomes unwillingly entangled in a political scheme spanning centuries.
Book Links
Facebook
Twitter
Goodreads
Amazon Author Page
On Amazon
More Great Reads: