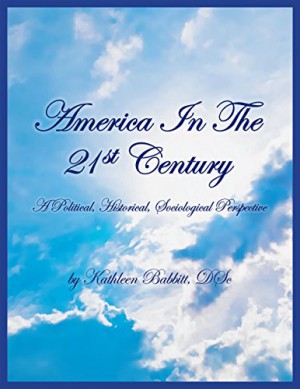 America In The 21st Century : Kathleen Babbitt D.Sc.
AMERICA IN THE 21st CENTURY: A Political, Historical, Sociological Perspective
These books are the unvarnished unmitigated truth about political, historical, sociological America, for better or worse.
So they are controversial.
They explore cultural and political issues, and injustices, in America in the 21st century. they are useful, entertaining, informative, about democracy, freedoms, the Bill of Rights, The Constitution, justice and law enforcement corruption, political corruption , drug dealers and drug systems, the drug industry in America.
It's also about social science, sociology, political science, and history.
Book Links
On Amazon
More Great Reads: