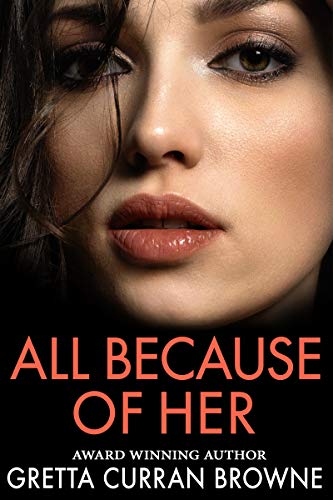 All Because of Her : Gretta Curran Browne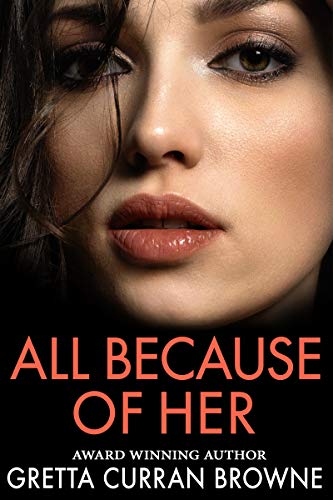 London, 1963. Marian Barnard may have lost her family, but nothing can steal her hope for the future. Struggling to make ends meet, the young waitress draws strength from the Kennedy-led era of optimism. So when her very own American knight sweeps her off her feet, her dreams seem to come true…
US Army Lieutenant Marc Gaines would risk everything for freedom. From his French Resistance fighter mother, he learned the true cost of liberty. But he's smitten by the young waitress and he knows his rich mother will never approve.
The happy couple plan for the future. But with each new milestone, his mother's fanatical opposition darkens like the war clouds gathering over Vietnam.
Jacqueline Castineau joined the French Resistance at 16 and mercilessly killed Nazis without any regret. But now she carries a dark secret that torments her, a secret that no one must know.
All Because of Her is a deeply touching romantic and suspense novel. If you like sweeping family sagas, emotional ups and downs, and a tenacious casts of characters then you'll love this novel.
A Strange Beginning and By Eastern Windows by Gretta Curran Browne are also on Whizbuzz Books.
Book Links
Amazon Author Page
On Amazon
More Great Reads: