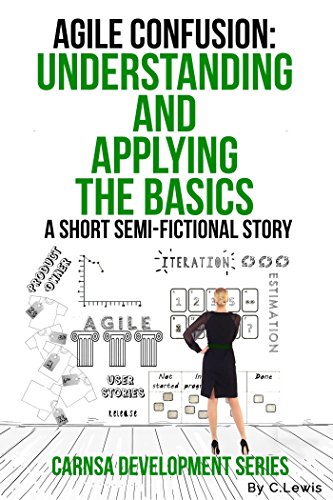 Agile Confusion: A Quick Understanding of the Basics and Application : C. Lewis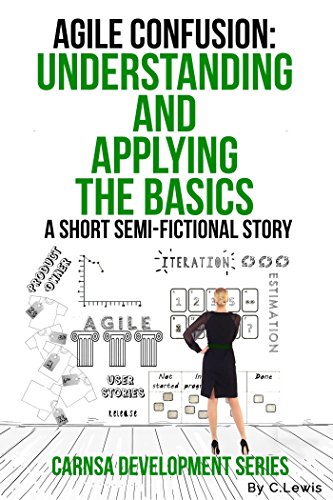 This is the second book in the Carnsa Development series of quick easy read semi-fictional guide books.
Perhaps you are not sure what it means when you hear the term 'Agile' in association with project delivery? Are you going to work an Agile project? Are you going to connect with some technology people to work on an Agile project and want a fighting chance to understand what they are going on about?
You will be introduced to tools and techniques from the Agile framework. Get a brief history and join the Carnsa family as they embark on their first Agile project from start through to launch. Their journey includes the creation of user stories for requirements, selecting user stories for the sprint backlog, estimation and ceremonies.
Examples are given that you can relate to with an optional quiz to test your knowledge at the end. If you don't know what some of these words mean and want to find out, then this book is for you!
Jax, Sheba and Velo Make Lunch by Chris Lewis is also on Whizbuzz Books.
Book Links
Website
Technical and business guide books by Chris Lewis
Books2Read
Amazon Author Page
On Amazon UK
On Amazon
More Great Reads: