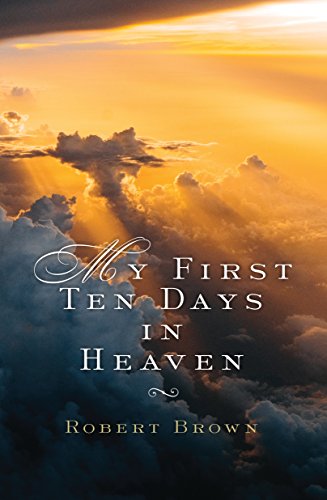 My First Ten Days in Heaven : Robert Brown
My First Ten Days in Heaven
You die and arrive in Heaven. That's great, fantastic. But what if you're an atheist and you end up in Heaven anyway? What then? Is it some sort of evil trick, a test, a mistake? Is it really Heaven? Mike couldn't figure it out. He didn't believe in God or Heaven. When you're dead, he thought, that's it.
Instead, he finds himself being tutored in Heavenly ways by Pete, his assigned guide. Pete says it will take a week or two to become fully acclimated to Heaven, at which time Mike will enjoy the full elations and exultations of his new, forever home. He learned one twist, he could opt out of this unexpected welcome.
If it was some sort of test, it was a good one. If it was a trick, it was mean-spirited. Could God be mean-spirited? Mike enjoyed ten days, then made a decision that was true to his values.
Book Links
Amazon Author Page
On Amazon
More Great Reads: