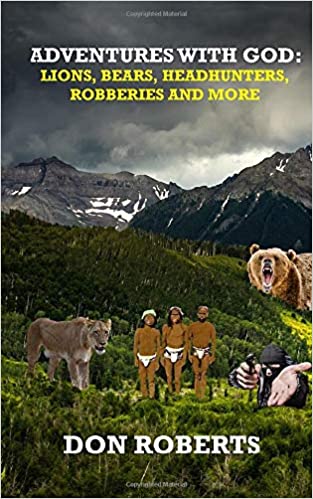 Adventures With God: Lions, Bears, Headhunters, Robberies and More : Don Roberts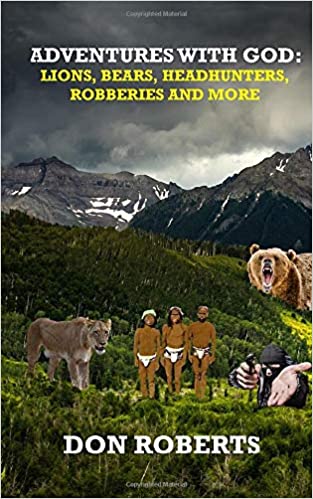 After the declaration of martial law in 1972 by Philippine President Ferdinand Marcos, the Ilongots, long known for their reputation as headhunters, were faced with grave constraints concerning their practice of headhunting, but before that time, headhunting was a common practice among them, some for ritual; some for verification that a young man was a capable protector; to avenge another's death, or because of a sense of rage due to deep bereavement at the loss of a loved one; and sometimes just because it was a long-standing tradition.
Below the hill country of the Ilongots, there were lowlanders who knew all too well the terror of being found in the path of Ilongots on a hunt. Walking into a real, live headhunter's encampment is a fearful thing to do. My heart skipped a beat on several occasions there, and to share a very real-life adventure such as this is truly a blessing. Reminiscing these adventures still amazes me.
Beyond the amazing adventure of being right in the midst of headhunter encampments, there were other adventures such as two robberies at gunpoint, and later a surprise encounter with an African lion just a couple miles from my home, and another encounter with a Mountain Lion seeking to interrupt a hike with friends. And if that's not enough, being awakened by a grizzly bear in Alaska, hovering over my tent, are all encounters that thrill and at the same time run chills up and down the spine.
Refuting the so-called logic of your atheistic Philosophy professor with the gospel of Jesus Christ, in front of his beaten down class, could be the most thrilling of all. And seeing with eyes that cannot see is a thrill of another kind when you're up close and personal seeing the miracle of God right before your eyes.
God is not passive and He wants to fill our lives with His greatness. Come and see how amazing He really is in this exciting journey gladly shared for your enjoyment.
Book Links
Website
Gab
Pinterest
Linkedin
Amazon Author Page
On Amazon
More Great Reads: