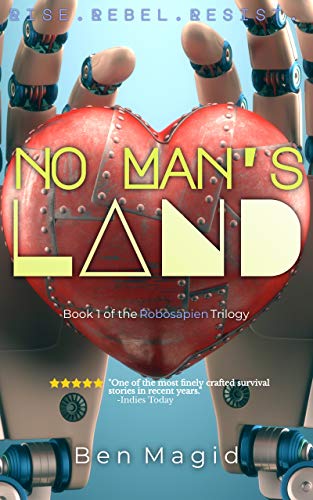 No Man's Land : Ben Magid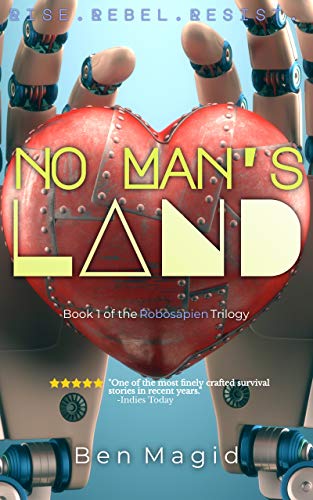 "My name is Rebel Anne Rae… and I am the last remaining human alive on planet Earth."
Twenty years from now, the world has been ravaged by environment and global crises, resulting in worsening conditions and a sense of doom for humanity. In an attempt at revitalization, they turn to the help of robots called 'Mech'. But when the robots determine that Earth's best chance of survival is the eradication of humanity, people are forced to flee the planet.
And a solitary girl is left behind.
Marooned in a dystopian world, Rebel is forced to survive and avoid detection among androids intent on hunting her down. Her only chance for safety lies with Thomas, a young Mech willing to help reunite her with her people.
Caught between two warring factions, Rebel is forced to decide the fate of the Mech she's grown to love, or her own people — who want their planet back.
Book Links
Website
Facebook
Twitter
Amazon Author Page
On Amazon
More Great Reads: