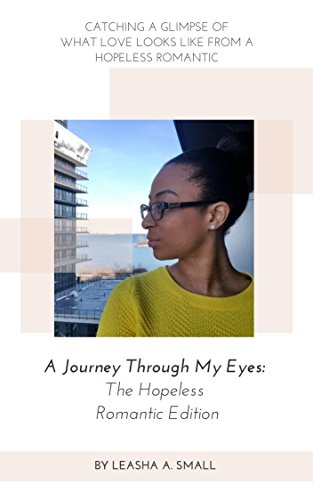 A Journey Through My Eyes : Leasha A. Small
A Journey Through My Eyes: The Hopeless Romantic Edition
Leasha A. Small aka MsDiva416's debut novel, A Journey Through My Eyes: The Hopeless Romantic Edition is a novel that explores the good bad and the ugly.
It embodies love and relationships, with free thoughts, quotes, letters, short tales, poetic, motivational and inspirational pieces that tell the tales of real-life situations through her eyes. These pieces come from things She has gone through, witnessed or heard about.
This is a book for the hopeless romantic, broken-hearted, and the ones open to trying this thing we call love again. MsDiva416 gets real and raw leaving you with something you can relate to.
Book Links
Website
Twitter
Amazon Author Page
On Amazon
More Great Reads: