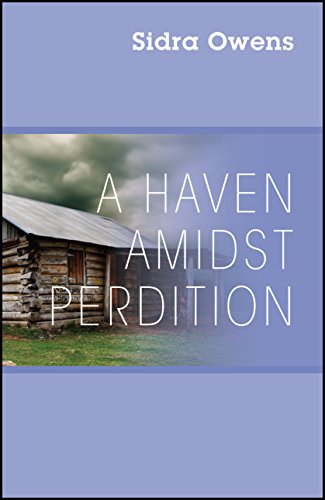 A Haven Amidst Perdition : Sidra Owens
A Haven Amidst Perdition
In the backdrop of the South in the 1940s, Eve, a mixed race girl in the deep country, has a not-so-memorable past and a less-than-hopeful future.
Living with Mae Evelyn, her neglectful mother and Bear, her malevolent stepfather, Eve is forced to suffer physical indignities and abuses, in order to carry out the domestic duties, of which she is solely responsible.
When Bear observes her having to put down the family cow, her courage and sorrow unexpectedly softens him towards her, allowing him to see the woman she is becoming.
Hoping for a chance at autonomy, Eve attempts to work with her mother at the local courthouse, but winds up incurring the elder's wrath, as Eve's no nonsense personality ignites the interest of the hiring boss, Judge Latham Honeycutt.
In a torrent of discovery, the slow burning embers of real love cause Eve to flee from her abusive home, running into the arms of uncertainty, where at every turn she guards herself against the fury of her mother, the uncertainty of her employer and the outright hatred from the society in which she lives.
Book Links
Website
Facebook
Twitter
Medium
Amazon Author Page
On Amazon
More Great Reads: