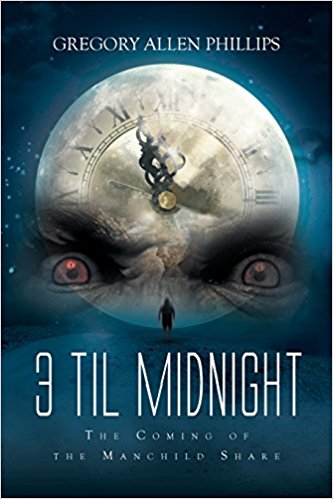 3 Til Midnight : Gregory Allen Phillips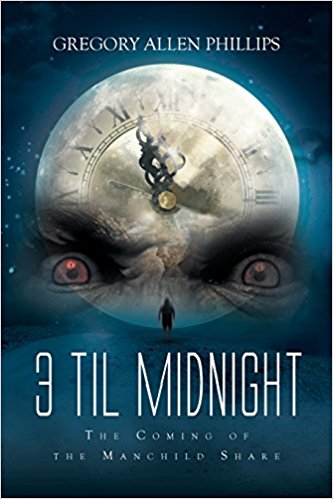 Destiny pits Damon Marcus against Marduk Oberon Moloch, son of Satan, as they battle for the wheedled minds and wayward souls of end-times humanity, a battle escalating beyond a mysterious temple's walls and culminating in a series of calamitous events—ritual human sacrifice, demonic possession, anti-gay hate crimes, gun violence in a public school, murderous retribution, and social uprisings—that change the sociopolitical landscape of our world forever.
But Gregory Laramus foresees the impending tribulations in a lucid dream, the events in the story revolving around the sharer of Gregory's dream, Matthew Watchman, the imparting of the dream to a culled assemblage in a gay discotheque, and a subsequent uprising led by Damon against ideological extremism fueled by President Moloch, set in the year 2020. All is revealed in book 3 through the narrative of the "man-child" passage in Revelation 12, as the author envisioned it in his dream in 1988. It is a bold declaration certain to provoke controversy and challenge some readers' unbending convictions regarding divisive politics, end-times theories, gay rights, and the book of Revelation, all of which are increasingly capturing our attention and imaginations.
3 til Midnight is an entertaining eidolon, perhaps a reflection of modernity, with its own eccentricities just beneath familiarity. It is a twenty-first century "The Omen," in which a chosen few who possess a share of knowledge about the man-child's impending triumphant struggle against the beast will fall victim to powers of darkness that have temporary dominion over the earth. It is a voyage, with a touch of horror and a thought-provoking narrative exposing flaws of conventional idealism, inspired by unconventional perspectives. It is a brazen exposé of hypocrisy in today's sociopolitical and religious climate, one in which absolute malevolence is disguised as contemporary Christianity in a pre-apocalyptic world.
Book Links
Goodreads
Barnes & Noble
Kobo
On Amazon
More Great Reads: