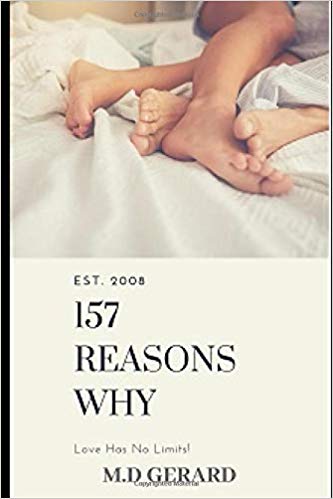 157 Reasons Why : M.D Gerard
157 Reasons Why: Love has No Limits
157 Reasons Why is the page turning, heart stopping true story of a mans secret desire to earn the affection of a woman he admired from afar for over a decade.
After a decade of watching and waiting, MD finally decided to take a chance. What happened after that was even more then he could have ever excepted.
These are the real unedited, and unapologetic 157 letters that were written to Jessica, in an all out attempt to see what could happen if she could only see him, as he saw her.
Book Links
Email
Amazon Author Page
On Amazon
More Great Reads: