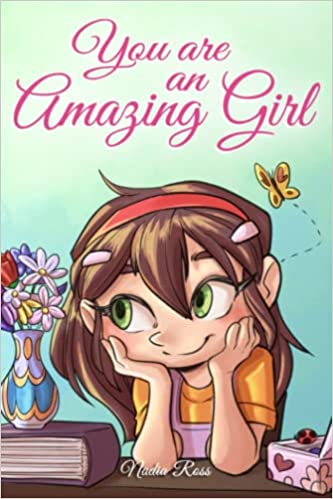 You are an Amazing Girl : Nadia Ross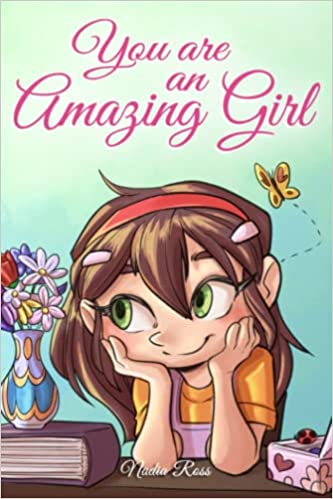 FOR A WONDERFUL AND SPECIAL GIRL
Every girl is unique and wonderful and should accept herself with all her strengths and weaknesses. Every girl is special and should chase her own dreams, believe in herself, and be happy. Why is it, however, that many times girls feel uncomfortable and unhappy?
This happens because they often feel insecure, don't believe in themselves, and have problems relating to others. This can lead to them feeling inadequate, getting anxious, and sometimes even depressed. Self-esteem and relating become even more difficult when bullying occurs.
This book is meant to be, in addition to a fiction and entertainment book, a guide and a source of inspiration to show every girl that she is perfect as she is and that she must believe in her abilities. The dreams and aspirations, which every girl has, are wonderful and it is important to teach her to develop the courage and confidence to allow her to achieve them.
Girls love this book because it helps them to:
Develop confidence in themselves and their abilities
Overcoming shyness and anxiety
Cope better with difficult situations
Overcoming fears and being brave
Never give up and do not be discouraged by small failures
Believe in their dreams
Understanding the importance of relationships with parents and friends
Be curious and follow their passions
SIMPLE READING
A simple and engaging writing style suitable for evening reading. Thanks to the length of the stories, it is also perfect for encouraging early readers to read their own book.
It is a perfect gift idea for any occasion, ideal for primary school girls.
10 INSPIRING STORIES
10 Inspirational stories for girls about self-esteem, courage, inner strength, and self-love. All the characters in the stories are girls who live and deal with real-life scenes and common situations of children: school, family, friends, and sports. The goal is to allow readers to immerse themselves in the stories and identify with the protagonist to allow them to make reflections based on their personal experiences.
MORALS AND VALUES
The reading is guided by the narrative voice that accompanies the reader at the beginning and end of each story expressing morals and leading them to make reflections. All the stories convey Values and Life Messages such as believing in oneself and one's abilities, not being discouraged by failures, accepting oneself as one is, the importance of relationships with parents and friends, and much more.
Take your copy NOW and HELP a girl believe in herself and overcome difficulties! (A Perfect Gift Idea)
You are an Amazing Boy by Nadia Ross is also on Whizbuzz Books.
Book Links
Website
Facebook
Facebook Group
Instagram
Amazon Author Page
On Amazon
More Great Reads: