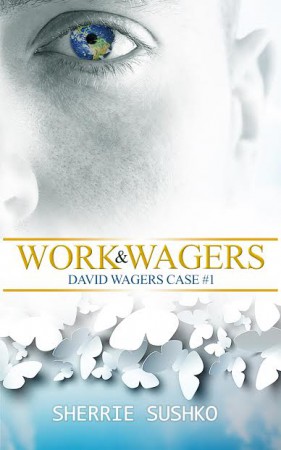 Work & Wagers : Sherrie Sushko
Work & Wagers
Meet David Wagers, a cool, collected and incredibly handsome Private Investigator in the New York City area.  David is hired to investigate the unsolved murder case of Courtney Tabbin, a popular, young woman with a promising future.  Along the way, David encounters some interesting and suspicious characters and a complex office drama.  Was Courtney's murder just a random act of violence, or something more personal?
While digging deeper for answers, David also manages to juggle an understaffed office and even forms an alluring, new friendship with Victoria under the unlikeliest of circumstances.  With impeccable skills of observation, deduction and razor-sharp instincts, David moves steadily towards solving the case but not without a few twists and turns, and managing to turn a few heads along the way.
Work & Wagers (David Wagers Case #1), a cozy murder mystery, is the first book in the new and exciting David Wagers detective series.
Book Links
Website
Twitter
Pinterest
Amazon Author Page
On Amazon
More Great Reads: