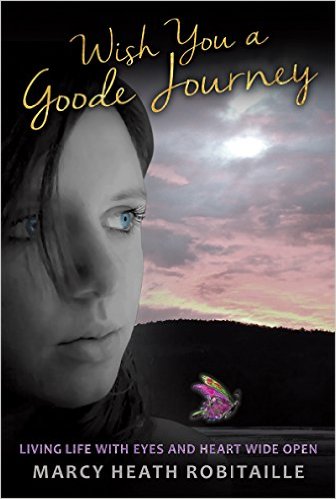 Wish You A Goode Journey : Marcy Heath Robitaille
Wish You A Goode Journey
After losing 17 year old daughter Makenzie Mia Goode in a tragic accident, Makenzie's mom, Marcy felt compelled to share their story.  Although initially consumed in grief with her daughter's unexpected departure, Marcy has since found joy and healing as the additional chapter of her daughter's  life unfolds.  Makenzie saved six lives through her organ donation.
Tremendous blessings are received as the reader gets a glimpse of  how Makenzie  has changed so many lives for the better.  In the book, letters and stories are shared about the organ recipients and Makenzie's family as they get to know one another.  Kenzie continues to show off her fun-loving spirit as little gems are left for her mom as her mom searches in what she has coined  "the  treasure hunt of her life".  One of the biggest finds,  a tiny slip of paper,which was  a Chinese fortune  pasted to a mirror.  So inspirational was the message:   "Wish You a Good Journey".  This was a pivotal moment for Marcy in flipping her emotions.  A quest to find joy and happiness has been first and foremost in honoring her daughter's memory..
This book is filled with surprising signs "Godwinks" from above as God offers hope and joy in these "AHA" treasure finds. Come along on this Goode journey by reading about Makenzie and her amazing gifts.
Book Links
Website
Facebook
Amazon Author Page
On Amazon
More Great Reads: