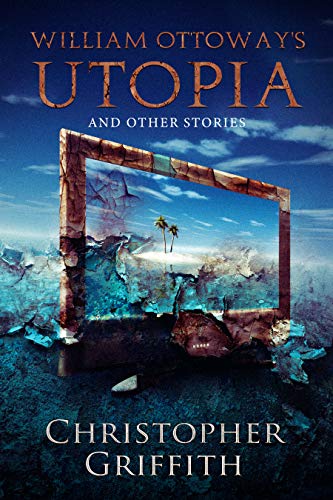 William Ottoway's Utopia and Other Stories : Christopher Griffith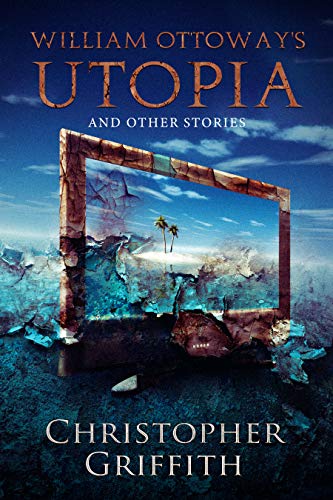 'Come, Manou, this is superstitious clap.' So says William Ottoway to his island's priest, for the modern world has surely extinguished any notion of the supernatural. But some who have lived before our technological revolution hold grave concerns about this new reality which has all but supplanted the numinous element of human existence. Despite warning from his best friend's mother against attempting to replicate paradise, William puts faith alone in idealism to create a utopian society in the tropics. All seems well, until his serpent brother appears with temptation…
"William Ottoway's Utopia" concerns the dream of a man who seeks to escape stresses of everyday life for promised ease in this world's tropics; to his dismay, he is unable to flee influence of the one appliance which has arguably shaped all our experience in the last half-century, the humble television set! William is a good man, but will he be ravaged and ruined by his brother Tom who brings discord and disharmony to his island paradise?
"Rick With A (Bipolar) View" details the experience of a young man suffering from bipolar disorder who wants to be a professional DJ. Unsure whether or not the repetitive beats of electronic music and his obsession with trance and techno may be the cause of his illness, he nevertheless accepts offer of a Friday night gig and 'takes the roof off' the nightclub, coming down back at home in glow and reflection of his achievement.
If all this sounds too intense then do please head over to "Break Out the Bubbly!!", a comic piece set in a supermarket whose Manager is acting in a very strange manner indeed. The initial boredom felt by our hero Emily is quickly shattered by Carol's arrival and subsequent farce as she seems intent on closing the shop during opening hours to conduct inquisitions in the boardroom! The champagne keeps going missing, you see, and she needs to find the culprit. Is he, or she, a little closer to home than everyone thinks?
Fantasy for the next story, "Saman's Revenge", in which our titular hero is seriously miffed with the Earth-goddess Thera; she's punished him an aeon ago for misdemeanour which he firmly believes really wasn't his fault at all. Anyway, when you're immortal and old as the hills themselves it doesn't bother you too much to wait a few millennia before exacting your revenge on modern-day teenagers Jack, Roxie, her boyfriend Mark, and his brother Norman. But what is the young people's relation to Thera, and temple ruins on top of the village hill, Shadyridge?
Which leaves "Young Shakespeare", my imaginative retelling of some of Will's 'lost years' when he reached London; after all, who wouldn't want to fall in love with Anne, listen in awe to Sir Walter Raleigh's perorations on, well who knows, meet his future friend and rival Christopher 'Kit' Marlowe, then cogitate at length upon the Reformation against whose profound change the budding writer begins to conclude he might wish to work?
Book Links
Website
Amazon Author Page
On Amazon UK
On Amazon
More Great Reads: