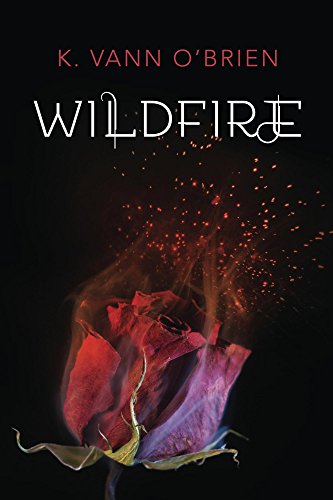 Wildfire : K. Vann O'Brien
Wildfire
Savanna arrives in Jessop, Texas with memories of her mother throbbing in her chest and a grumpy rescue dog trailing behind. Her father's goal is to renovate and sell her mother's childhood home. And to piece Savanna back together after her mother's death. But the people in this small dusty town look at her – the girl with her mother's eyes – and see someone else.
They see someone they loved – or hated – someone who left them long ago. When a wildfire breaks out across neighboring farmland, the boy next door calls on Savanna to help the victims driven from their homes.
Dev is an artist with kind eyes and a fierce painting of her mother on his bedroom wall. But Savanna is drawn to Blake, a reclusive boy with a scar running down his face like a teardrop, who looks at Savanna as if she put it there. The three friends rally to bring relief to the evacuees.
But when they face the fire of prejudice, they must rely on each other to get through the blaze unscathed.
Book Links
Website
Facebook
Twitter
Goodreads
Amazon Author Page
On Amazon
More Great Reads: