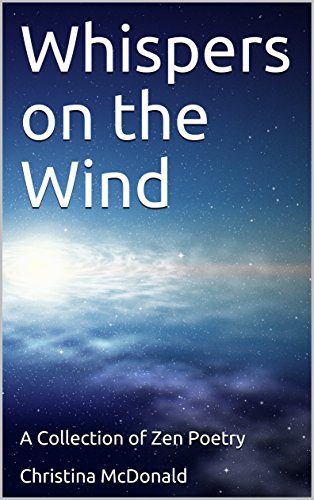 Whispers on the Wind : Christina McDonald
Whispers on the Wind: A collection of Zen Poetry
This is a first collection of poetry that reflects on the complexities and mystery of human existence.
If you feel like reflecting and taking some time to relax and read something different, then this is the collection for you.
The questions that continually work to define and answer the question 'Why are we here?' and why we feel the things we do is what makes us human. The poetry brings our senses to life in a way that gently entices us to seek the multiple meanings in the often beautiful and beguiling contradictions that life can present.
I hope that the reader is drawn into the more hidden aspects of themselves whilst reading, not only to the beauty that surrounds them, but to the beauty inside too.
Book Links
Website 1
Website 2
Amazon Author Page
On Amazon UK
On Amazon
More Great Reads: