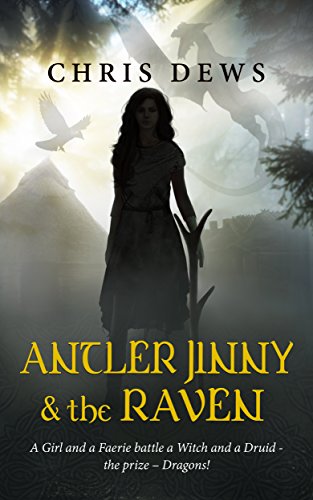 Antler Jinny and the Raven : Chris Dews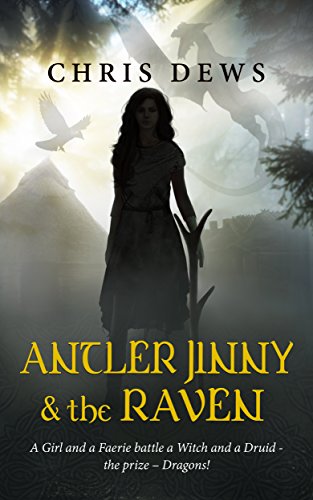 Set in 65 CE, Antler Jinny and the Raven combines beautifully descriptive narrative and page turning action in a story populated by distinctive, colorful characters. At the book's center is a young, disabled Celtic girl, Jinny, and the raven princess she is sent to serve as a slave. Both have suffered terrible reversals in their lives and both have overwhelming, irreconcilable reasons to become Queen of the Dragons.
Steeped in magic and the otherworldliness of druids, ogres, and faeries, Antler Jinny and the Raven is a finely tuned coming-of-age story about a young girl overcoming her fears, handicap, and the machinations of her enemies to ride the dragons as their queen against the villainous Fomors, the ancient feeders of hate, jealousy, mendacity and all that is evil.
Celtic mythology, early Scottish superstition, and the history of the Britons inspire and suffuse this tale of Celtic life in 65AD southwest Scotland.
Antler Jinny and the Raven shares some characters with The Druid and the Bracelet, including Druid Lailoken, Erbert the Ogre, and Grizel the faerie. You can read the books in either order, but both are enthralling, and having read one, you WILL want to read the other!
Book Links
Amazon Author Page
On Amazon
More Great Reads: