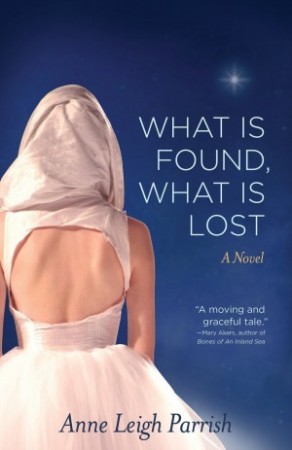 What Is Found, What Is Lost : Anne Leigh Parrish
What Is Found, What Is Lost
Freddie was raised on faith. It's in her blood. Yet when she loses her husband of many years, she can't quite bring herself to seek solace from the Almighty, and enters a state of quiet contemplation, instead.
Her solitude quickly ends when she meets a man roaming her neighborhood in search of his run-away wife, and later, when her daughter returns home to escape another unwise romance.
Soon after, Freddie's sister, Holly, visits and their thoughts turn to their wretched childhood at the hands of their neglectful and pious mother.
Also present is their grandmother, Anna, known only through photographs and letters, who seems so different – strong, yet remote.
Freddie feels she and Anna are connected, not just through blood, but through the raising of difficult daughters. This kinship makes Freddie see that she has been shaped by forces she doesn't directly experience, which reminds her about the true basis of faith.
With all that to hand, Freddie faces a family crisis that forces her to confront the same questions she's asked all her life: What does it mean to believe in God? And does God even care?
Book Links
Website
Facebook
Twitter
Amazon Author Page
On Amazon
More Great Reads: