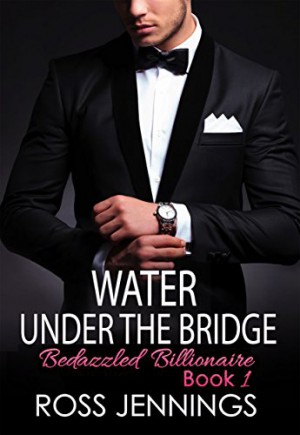 Water Under The Bridge : Ross Jennings
Water Under the Bridge: Bedazzled Billionaire Book 1
Abraham Patterson, multi-billionaire, is one of the richest men alive. But with big money comes big problems. Patterson is forced to choose between the love of a beautiful actress and his hot-to-trot female associate.
Complicating matters is an impending business deal with the mysterious Ragnarok Project that gets shadier by the minute. Before he can seal the deal, Patterson finds himself caught in a web of high tech weirdness and sexual manipulation.
"Water Under the Bridge" takes the reader on a wild ride. From the upper echelons of San Francisco's financial elite, to the seedy underworld of its most nefarious denizens, this book explores every wicked nook and cranny.
Will Abraham Patterson see through the power games and find true love? Or will he get sucked into a vortex of sleaze and mayhem?
Regardless of where his destiny leads, readers should be prepared for a steamy romance laced with the taste of a high tech thriller.
Book Links
Twitter
Amazon Author Page
On Amazon
More Great Reads: