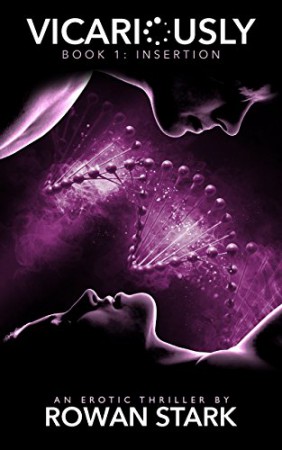 Vicariously : Rowan Stark
Vicariously
"Westworld meets 9 ½ Weeks…"
Book 1 in a series of novellas. **Very explicit erotica (M/F, F/F, MMM+/F and more), an epic story of love and lust, revenge and redemption.
WELCOME TO THE FUTURE OF SEX
On a beautiful private island, humans have been genetically cloned and trained specifically for one purpose: to serve as hosts for pure sexual pleasure by consumers all over the world who upload their minds into these perfect bodies to vicariously live out their most intimate—and daring—fantasies.
UNLIMITED AND UNRESTRAINED FANTASIES
Everything you can possibly imagine, every scenario, every curiosity is yours to experience all while your real body 'sleeps' safely at home and you experience everything you ever wanted but were too afraid to ask for.
NOTHING CAN POSSIBLY GO WRONG
Except if the system is hacked. Except if the clones rebel against their programming.
Except…what if, once inside a new body, you lose track of who you really are…?
Natalie and Erick are two of the most recent clone models, but unlike the thousands that have come before them, these two are somehow different. Evolution or genetic tampering by their morally-conflicted designer, whatever this change in their coding is, they find themselves not only questioning everything that is forbidden, but actually… falling in love.
Take a step into the future, if you dare, and come along for the ride of your life.
More Great Reads: