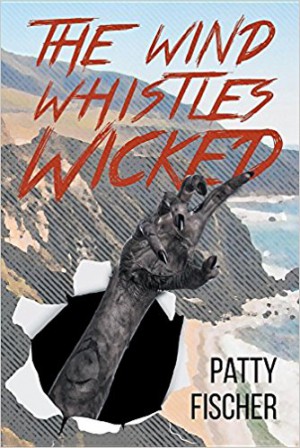 The Wind Whistles Wicked : Patty Fischer
The Wind Whistles Wicked
An ancient legend laced with magical realism and speculative elements coming from centuries of an oral tradition originating in the island of the Philippines lurks in modern-day locales of Monterey, Carmel-by-the-Sea and Big Sur in Central California. Monterey PD detectives Luther Charles and Glenda McMahan are taken from their comfortable beds to visit a most unnerving autopsy in the middle of the night at Monterey Memorial forensic basement facility.
Their investigation begins in this book by a frightfully emaciated victim found on the rocky terrain of Asilomar Beach, just outside of Monterey. Soon both detectives learn they are dealing with the same type of assailant as they faced two years ago in Indiana. The nightmare memory comes down hard on Glenda, especially since there is a secret linking her to this legend of one under a curse who transforms themselves into a vile evil creature with a burning craving for their ultimate kill, the growing fetus inside a pregnant female. At other times just to survive, the creature flies the dark skies for other types of food, the life's blood of any domestic animal unaware they will become prey with the swooping movement of a creature so strange, magical and bloodthirsty.
Along the winding road of clues, the detectives come upon others who have knowledge of this elusive evil. A band of capped crusaders of people of many walks of life move gradually to the revealed what the legend calls, an aswang. This Aswang in her human form comes to be known as Amora Babasa Thornton. The residents of the exclusive community of Big Sur know her as the wife of wealthy Wesley Thornton, once a nurse, and now an accomplished artist working on her up and coming "One-Woman Show" taking place in Carmel-by-the-Sea.
This speculative fiction and also labeled a supernatural mystery is not well known here in the States. Most islanders of the various locales in the Philippines know it well, and many part of Asia. Lately with the popularity of the FX series, "GRIMM", this mysterious and eerie legend was featured in the fourth season on the fourth disc.
The Filipino Portland policeman who plays Woo is from the Philippines, and comes across a female creature in full regalia of transformation as she begins to overtake her prey of a sleeping pregnant woman after the fetus growing inside. There are types of aswang which make this legend even stranger. The Mananaggal Aswang has the ability the split its torso, with the upper part flying for the nightly hunt, then the lower part hidden in a nearby place to be retrieved later.
The Tik-Tik Aswang is the creature featured on the "Grimm" episode where its hunched over body can climb anywhere: trees and rooftops, to find its prey. Both of these types of Aswang I have written into this book, "The Wind Whistles Wicked".
More Great Reads: