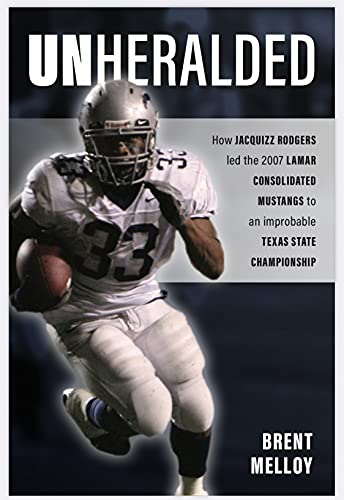 Unheralded : Dr. Brent Neale Melloy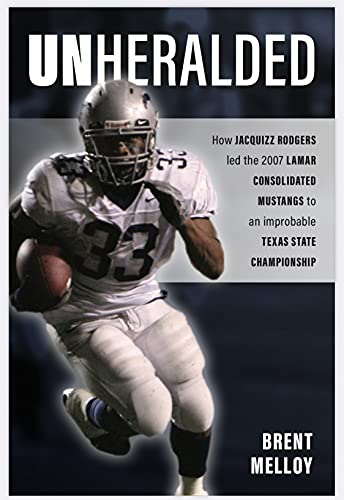 In 2006 the Lamar Consolidated Mustang football team was considered the favorite to win the Division I Class 4 A state title in Texas. After being upset in their semi-final matchup, graduation took a heavy toll on the team. 2007 was considered by most pundits to be a rebuilding year. But once Head Coach Lydell Wilson started to put the pieces back together, he realized the 2007 squad was his one legitimate shot to catch lightning in a bottle. The Mustangs were told they would be downgrading in talent at almost every position, which only strengthened their resolve to prove the pundits wrong.
Jacquizz Rodgers, at 5'7″, had heard throughout his career that he was too small to be an impact football player. Now, in 2007, he was once again hearing the naysayers doubting himself and his team as they sought to win the school's first-ever state championship. But first, they would need to overcome several early-season injuries to key players to even make the playoffs Then, they would have to get past future Heisman Trophy winner Robert Griffin III and his #1 state ranked Copperas Cove Bulldawgs.
Read along as the Mighty Mustangs of 2007 overcame one obstacle after another as they fought to fulfill their dream. See how an eclectic group of teammates, including a group of Nigerians who had moved into the area, bonded together early in childhood to form a solid nucleus going into their high school years. Though few of them were considered to be "blue chip" athletes, the relatively unknown and unheralded boys from Richmond, Texas had something to prove.
Book Links
Website
Facebook
Twitter
Amazon Author Page
On Amazon
More Great Reads: