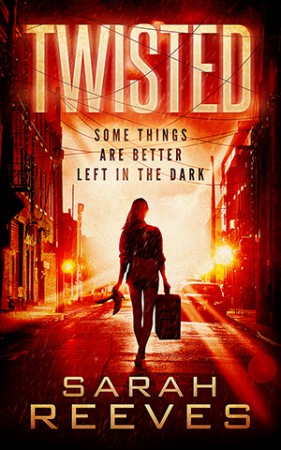 Twisted
Claire Manson is an ordinary girl living an ordinary life, and she already has the entirety of her life planned out for herself: inherit her grandmother's bakery, fall in love, start a family, and essentially, live happily. Along the way, she hopes to find a sense of adventure in her dreary life, and love seems to be that adventure she is oh-so desperately seeking.
And she finds it, but not in the way she had, or could ever have, imagined.
Moving from the city of London to the quiet town of Louth seemed like a dream come true—there, she had spent many unforgettable summers of her childhood. But she quickly comes to discover that it's everything but peaceful.
It's a living nightmare.
Death as a daily spectacle, people living in constant fear, a terribly corrupt police force, all because of a power-hungry gang submitting its domination and power through force and violence. Claire finds herself in the midst of their fury, and she has no choice but to turn to an even more dangerous organization which, strangely, becomes her only source of haven.
And there she meets Heath.
Meeting Heath turns her entire world upside down—morally and logically. He's everything her mother warned her about, and he's far from a knight in shining armor. Being with him comes danger, death, and fear, but he's everything she never knew she wanted, and the more she falls for him, the less of a chance there is for her ever turning back.
In a world where loyalty is nonexistent, can she trust him with not only her life, but her heart?
More Great Reads: