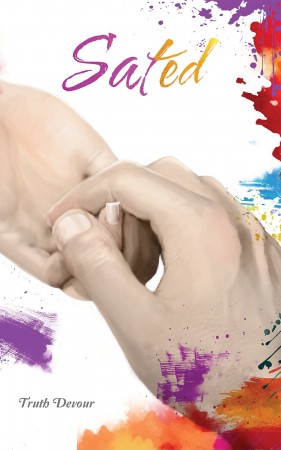 Sated
Sated is Book 3 in the Contemporary Romantic Trilogy By Truth Devour that has erotic and paranormal undertones.
Book 1: Wantin  Book 2: Unrequited
"I feel you…"
Electric pulses of pleasure landscaped their bodies when they touched. Staring into each other's eyes they quietly appreciated the flux of emotions activating every synapse. Talia had been waiting her whole life to find the one, while Bodhi always knew she was. Their connection was divined and equally fated with the twists of challenge set to test their devotion to love one another. A warm embrace to them represented an unspoken promise of forever. Within each others hearts they were finally home.
Book Links
Website
Goodreads
Amazon Author Page
On Amazon
More Great Reads: