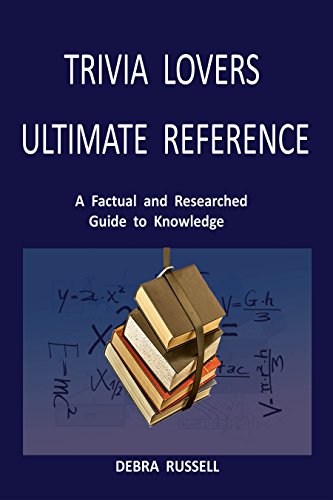 Trivia Lovers Ultimate Reference is a thoroughly researched trivia and general knowledge reference book with thousands of questions and answers from a wide variety of subjects.
The book also contains a section with tips for learning, retaining and retrieving information and a section of lists of specific information such as capital cities and books and authors to name a few.
The paperback version has been formatted to allow the reader to cover the answers on the opposite side of the page to test their own knowledge.
Book Links
Website
Facebook
Twitter
Smashwords
On Amazon
Trivia Lovers Ultimate Reference : Debra Russell