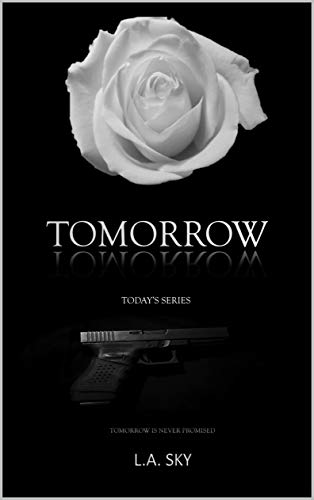 Tomorrow
While working as a nurse in Indianapolis, Olivia realizes that being single and celibate, is not how she ever pictured her life. Especially, not at the age of thirty. But, when you allow fear to overpower your ability of loving someone and being loved, this is what happens- and she knows it.
After a long week of double shifts and being on-call, Olivia is able to pull herself together, and celebrate her best friend's engagement. The night is going great, until Olivia notices a figure watching her from the other side of the room. She starts panicking, and collapses into the arms of David King.
David, is a man who knows what he wants and is fortunate to be in a position to get it. He knows that Olivia was created to be in his life. But Olivia, on the other hand, fears that David is just too good to be true, and has a difficult time getting out of her own head, and allowing him take control,
As soon as, Olivia, is finally able to let her guard down, and allows herself to love and be loved, their world is completely shattered, and nothing could have ever prepared them- for their tomorrow.
Warning! This book contains explicit language and content.
Book Links
Website
Facebook
Instagram
Amazon Author Page
On Amazon
More Great Reads: