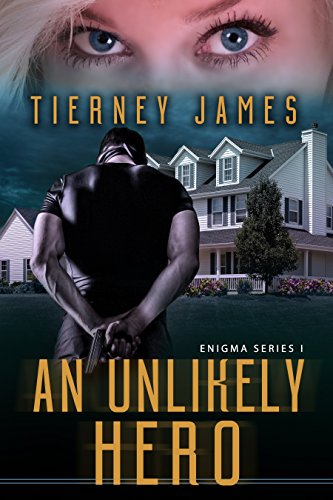 An Unlikely Hero : Tierney James
An Unlikely Hero
Tessa Scott is living the American dream-big house, successful husband, and three beautiful children.No one would suspect a Libyan terrorist is at work nearby.
When Tessa sends her family on vacation after another fight with her husband, she is expecting a relaxing week of solitude and reflection. Instead she is confronted with a bomb in her backyard, and the terrorist group who are looking for it. Tessa survives only due to the entrance of Captain Chase Hunter, a man who seems just as dangerous as the terrorists.
Unsure who she can trust, Tessa is drawn into his secret world of terrorists and national security. Powerless to resist Tessa is forced to survive the unthinkable, from confronting perilous brushes with death to becoming a sitting duck for men who are out to savage the world as we know it.
Meanwhile, the self-possessed Captain Hunter finds that Tessa Scott is affecting him in a way he thought no woman could.  The two are forced into a complicated partnership as they work together to unravel a terrorist plot that will affect thousands of people. The stakes are raised when Tessa discovers that her family is in danger from the same terrorists. Will Captain Hunter save them, or is he looking to Tessa to save him?
An Unlikely Hero is a remarkable, enthralling tale of a seemingly ordinary woman who is compelled to emerge as altogether extraordinary in the face of sinister schemes, brutal aggressors, and worldwide implications.
With an intricate story line, complex characters, and blood-pumping action An Unlikely Hero is likely to have you riveted to each high-velocity turn of events.
Book Links
Website
Facebook
Twitter
Amazon Author Page
On Amazon
More Great Reads: