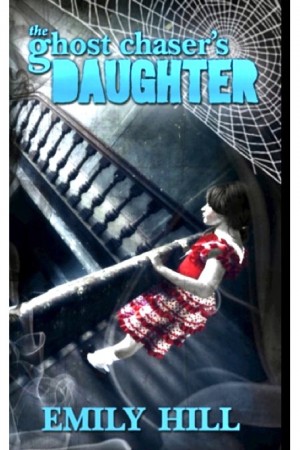 The Ghost Chaser's Daughter : Emily Hill
The Ghost Chaser's Daughter
TWENTY-FOUR Stories that take the reader from the high, chilly bluffs of Seattle and back in time to Civil War deathbed stories, then on to Europe; where Revolution, Angels, and Folklore mix!
WAR!   WITCHES!   SORCERERS!   SPIES!
Meet the most HAUNTING, and in Some Cases, MOST EVIL, Collection of Characters in The Ghost Chaser's Daughter!
What Dark Forces prowl, just Beyond The Grave,
Ever vigilant for an opportunity to return to,
the Land of The Living?
Ghosts, and Beasts, and The Forever-Damned
Roam this terrain, according to
The Ghost Chaser's Daughter.
Coyotes bay at a blood red moon. . .
Doors slam shut, and then slowly creak open. . .
Footsteps follow The Reader into The Night as
The Ghost Chaser's Daughter, Emily Hill,
Takes you into her Other World in this 24-story collection of Profoundly Haunting tales.
★ Little Dead Girl
★ Grove of Terror
★ Lightning Strikes!
★ To Kill Ivan Gorsky . . . and many more
★ Tales based on True Accounts and compelling folklore!
Book Links
Blog
Facebook
Goodreads
Amazon Author Page
On Amazon
More Great Reads: