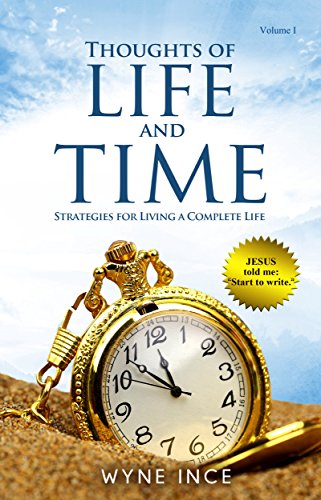 Thoughts of Life and Time : Wyne Ince
Thoughts of Life and Time: Strategies for Living a Complete Life (Volume 1)
One Saturday in early May of 2014, it happened. I got up that morning and decided to relax by taking my familiar leisurely drive to reflect on life. However, God had other plans for that day, for as I walked into my bathroom, my walking was called to pause by a soft, breeze-like whisper in my ear. It said, "Start to write." I held my position and slightly turned as if to hear more, but that was all I heard.
That occasion was the second of the two times I have audibly heard God's voice. Those three words came as an energizing guidance and this book is the result of that divine prompt. The process was not initiated because I had made a conscious decision to write this book, but because I was supernaturally nudged to do so. I feel blessed to provide this information because I believe that ignorance is dangerous.
As the Bible says, "my people are destroyed for lack of knowledge." This does not question one's intelligence but extends an invitation to share what Jesus Christ wants to impart to us.
More Great Reads: