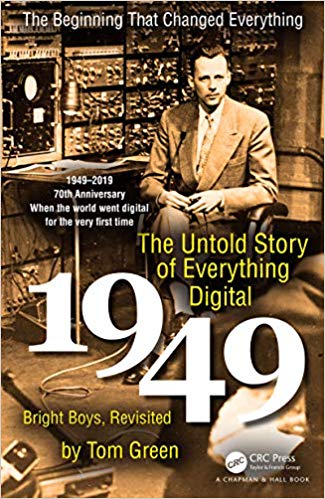 The story of how our high-tech world came to be.
It's digital technology's genesis story; the amazing journey of Jay Forrester and his team of sassy, brilliant engineers, who, in a single, white-hot decade of fantastical invention, built the first-ever, real-time digital computer (1949). It was the beginning that changed everything.
In 1949, a new class of engineer entered technology—the builders of real-time digital computers—the digerati. Steeped in electronics and pulse circuits, they spoke a new and different language, used a strange, new form of math, and built black boxes that had unseen worlds hidden deep within them.
The provenance of every digital device has but one address: 211 Massachusetts Ave., Cambridge, MA…and but a single year of birth: 1949.
The Untold Story of Everything Digital is the story of the very first digerati and how their machine became the beginning that changed everything.
Seemingly overnight, the world, quickly and irrevocably, began going digital…and was the better for it.
Book Links
Website
YouTube
Amazon Author Page
On Amazon
The Untold Story of Everything Digital : Tom Green